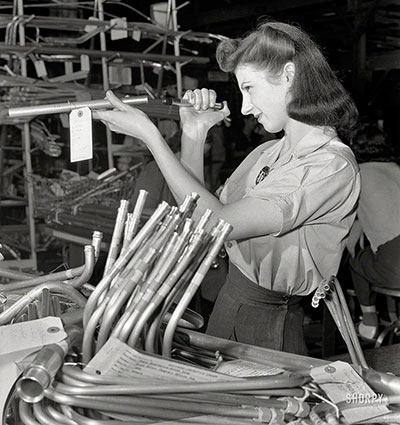 Willow Run
by Jeff Duncan
A concert reading & engagement event
Saturday, November 19, 2016
We Can Do It!
In celebration of our Veterans, you are invited to join the professional artists of The Purple Rose Theatre Company, Chelsea District Library friends and fans of the Yankee Air Museum to hear a concert reading of the new play Willow Run by Jeff Duncan. Experts and historic artifacts will provide additional insight in to the development of Detroit's aircraft industry that invited women (our "Rosies") to play prominent roles in winning WWII by building "The Arsenal of Democracy". The play reading with conclude with an interactive audience talkback. Learn how they built the technology that met Hitler's challenge and glorified Detroit as a manufacturing hub.
Optional box lunch ($12*) & afternoon tour of The Yankee Air Museum to follow.
Chelsea Village Conference Center
1645 Commerce Park Dr, Chelsea, MI
Saturday, November 19 @ 10:30 am
Free Admission
Shuttle from the Chelsea District Library starts at 10:00 am
PurpleRoseTheatre.org
A family-friendly event for ages 12+
*Box Lunch includes: Fresh Deli sandwich, cookie, chips, salad & beverage = $12
Please call 734-433-7782 to reserve your spot today.