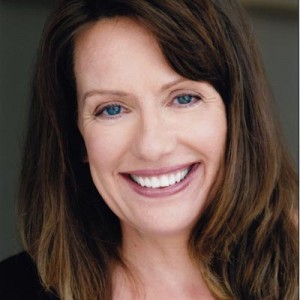 Part of what makes The Purple Rose Theatre Company unique is that it produces at least one new play every year—and sometimes more. Our 2017-2018 season, for example, will feature 3 world premieres, all by Michigan playwrights!
PRTC Resident Artist and Literary Manager Michelle Mountain is the first to read any new works at The Rose. Last week I sat down with her to learn more about how some of these submissions eventually turn into productions.
Q: When you're reading a new script, what are you looking for?
A: Quite simply, we're looking for a person, another person, and a problem; something that speaks to the human condition. We bend more towards Midwestern voices, since that speaks more to our audience than the urban settings—but that doesn't mean we don't do both. We're always looking for comedies, plays that deal with human problems using humor instead of jokes, but that is hard to find.
Q: I see. Are there any types of plays the PRTC stays away from?
A: We don't produce propaganda or plays that preach to people, and we can't accept screenplays or pass things on to Jeff [Daniels]. We also don't develop stories into plays, and we've never done a one-person show. These are guidelines, however, not rules.
Q: Speaking of which, what are the guidelines for submitting something?
A: A one-page synopsis, a character breakdown, and a 15-page dialogue sample. No full scripts, please.
Q: And what happens once you find a play that shows promise?
A:  If I like it, I'll ask Guy Sanville, our Artistic Director, to read it. If he likes it, great! If not, we'll do a reading and then see how that turns out. From there we do an in-house table reading, hire actors for two hours at rehearsal space or conference room. Then Guy and I will talk. Ultimately, it's up to him. We might also do a greenhouse workshop with actors and the playwright. That can last from a couple days to a couple weeks. It depends how much money we have available and how much development the script needs. Often the process will culminate in a reading at The Chelsea District Library.
Q: What advice do you have for playwrights looking to submit?
A: It sounds so simple but, follow our guidelines, number one. Also, format your submission like a play. Sending in a script is like knowing how to conduct yourself in an audition. A mistake here or there won't kill things, but the presentation does factor into consideration. We have a rolling acceptance policy and the plays don't have to come from an agent, so we get a lot of submissions, which makes it difficult to keep up. So, please don't be afraid to email me and follow up—in an appropriate way.
Q: Anything else you'd like to add?
A: Playwrights, I am on your side. I see how hard it is to write a play. Try to write something you think will get picked up. Write what you want to write. Don't be afraid. Put fear aside and get to work. Actors act every day, writers write every day.
If you'd like to submit a script for consideration, please send them electronically to Michelle Mountain (mountain@purplerosetheatre.org) or by mail to:
The Purple Rose Theatre Company
ATTN: Michelle Mountain, Literary Manager
137 Park Street
Chelsea, MI 48118