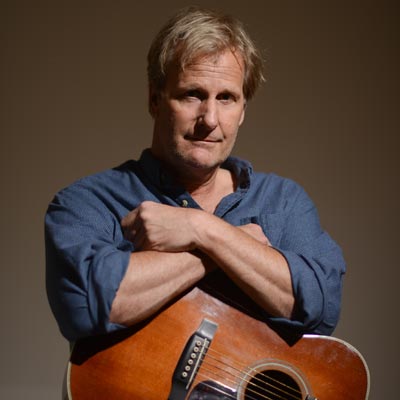 Advanced Donor Sales (for members of the Playwright Circle and donors of $250+) begin Monday November 7 at 10:00AM*
General Ticket Sales begin Monday November 14 at 10:00 AM.
A prolific songwriter, Emmy-winning/Tony-nominated actor, as well as celebrated playwright, Daniels will perform an arsenal of songs that are alternately humorous and poignant. Daniels has toured nationally with his music, as well as with his son, Ben, and The Ben Daniels Band.
Buy our 25th Anniversary book
"The Purple Rose of Chelsea"
at a discounted price of
$22
when you order Jeff Daniels Onstage & Unplugged tickets over the phone! Autographed by Jeff Daniels himself, these books can be shipped to you in time for the holidays or held for pick up at our box office.
 Discounted book offer not available online.
Performance Schedule & Ticket Prices
Monday, December 26
Tuesday, December 27
Wednesday, December 28
Wednesday, December 28
Thursday, December 29
Friday, December 30
Saturday, December 31
Saturday, December 31
7:00 PM
7:00 PM
2:00 PM
7:00 PM
7:00 PM
8:00 PM
3:00 PM
8:00 PM
$78
$78
$78
$78
$78
$78
$78
$88