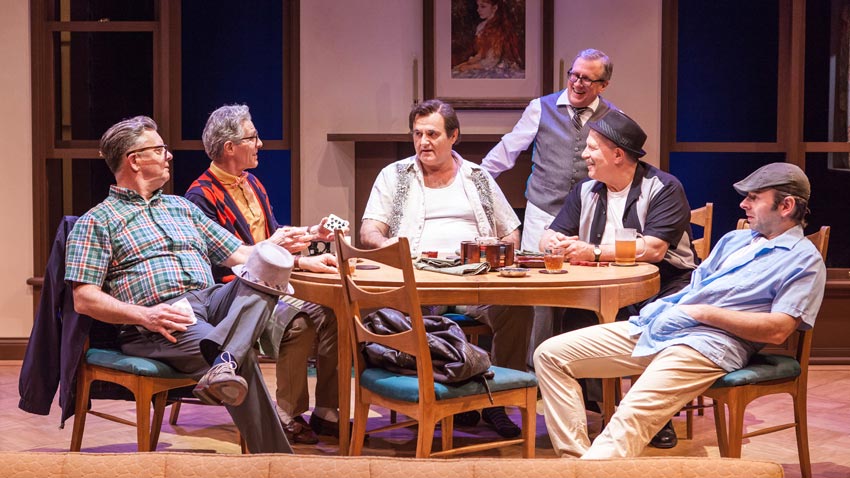 THE ODD COUPLE
JANUARY 21, 2016 – MARCH 26, 2016
Two suddenly single pals — a sloppy sportswriter and a neat freak news writer — strain their friendship by turning roommates, but patterns of their own disastrous marriages begin to reappear with hilarious results.
Donor Sales begin November 30, 2015
General Sales begin December 14, 2015
FORD FRIDAYS: February 5 & March 4
*The Tipping Point Theatre in Northville, MI is running the female version of The Odd Couple next winter! See both "Odd Couples", save your ticket stubs, and you will be entered into a drawing to win two FREE tickets to a future performance at both PRTC & Tipping Point!
Directed by Lauren Mounsey
CAST:
David Bendena

Chris Lutkin

David Montee

Michelle Mountain

Jim Porterfield

Rhiannon Ragland

Guy Sanville

Tom Whalen

Set Designer: Barley H. Bauer

Properties Designer:

Danna Segrest

Costume Designer: Corey Collins

Lighting Designer:

Reid G. Johnson

Sound Designer:

Tom Whalen

Stage Manager:

Angie Kane Ferrante