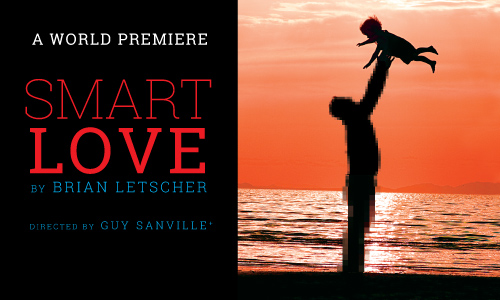 January 19 – March 4, 2017
a World Premiere by Brian Letscher
Smart Love is the darkly comedic story of a brilliant young man struggling with his father's sudden death and the revelation that his parents' marriage wasn't everything he was led to believe. This world premiere play explores the implications and possible ramifications of artificial intelligence and science in general, with humor, heartache and potentially devastating consequences. It probes the age-old question: just because we can do a thing, should we?
*Contains adult language.
Donor Sales begin November 28, 2016
General Sales begin December 12, 2016
Ford Fridays: February 3 & February 24, 2017
Directed by Guy Sanville
CAST:
David Bendena

Sarab Kamoo

Wayne David Parker

Jim Porterfield
PRODUCTION STAFF:
Set Designer: Gary Ciarkowski

Properties Designer: Danna Segrest

Costume Designer: Shelby Newport

Lighting Designer: 

Dana White

Sound Designer: Tom Whalen

Stage Manager:

Angie Kane Ferrante

Assistant Stage Manager: Thomas Macias
Assistant Director: Michelle Mountain
PHOTO GALLERY
Coming 2017!