Now Showing:

by
Moises Kaufman

March 28 through
June 1

Do you have a great love story to tell? Our summer play, Miles & Ellie by Don Zolidis, follows a love story that begins in high school and spans 20 years. To play on that theme of love, first love and second chances, we are asking for your love story! Learn more by clicking here.

Tuesday, May 28, 2013 at 6:30 p.m. Ann Arbor District Library – Downtown Branch Miles & Ellie by Don Zolidis This new comedy, written by the author of last season's White Buffalo, will have its world premiere production at the Purple Rose this summer. Artistic Director Guy Sanville will lead a talkback with the audience [...]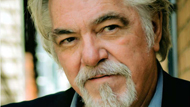 Featured Artist
Daniel is currently making his Purple Rose debut as Anton Diabelli in 33 Variations. A graphic designer for over 30 years, Daniel came to acting later in life after seeing a business associate in a production of Neil Simon's Gingerbread Lady in a very small venue. The changes that she went through in that production were something that intrigued him and set him on a journey that is now in its 18th year. Part of his training was right here at the PRTC. He would drive 4 hours for a 2-hour class, then turn around and drive the 4 hours back home to Hamilton, Ohio. He has never regretted a minute of it. So being on this stage under this director is a dream come to fruition.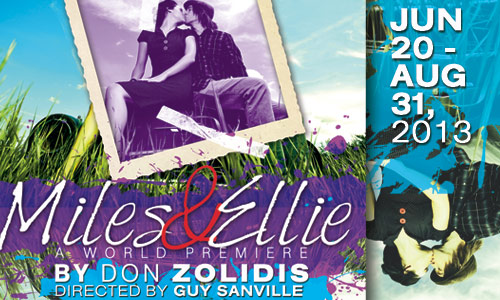 Media Spotlight
Watch this special preview of Miles & Ellie with cast members Rhiannon Ragland and Rusty Mewha with Lauren Smith of Detroit Public Television.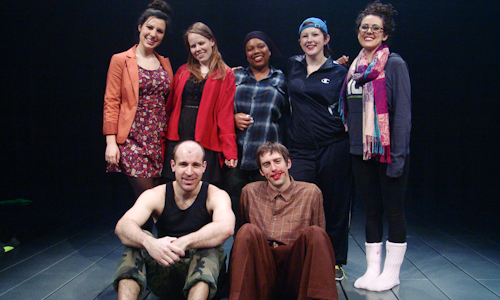 From our Blog
Grace likes Mumford and sons? Welcome to the Purple Rose Theatre Company's apprentice class of '12-'13. We (Andrew, Berta, Grace, Jerry, Lauren, Rosemary and me) have been working together since November and we've gotten to know each other pretty well. So well, that when one of us starts to reference something about ourselves too often, it starts a chorus of questions.