a World Premiere by Carey Crim
Angus and Abigail meet at a funeral and are surprised to wake up together after a wine-fueled one night stand. While Abigail may finally be ready to take a chance on love after her husband left her years before for a younger model, Angus, it turns out, has a few issues of his own to work through first. When neighbor Ollie (a former baseball player with secrets of his own) shows up on a walker, confusion and chaos ensue. Can these three find a way to connect with their individual pasts in order to construct a brighter future? Join us for this hilariously touching world premiere comedy!
*Contains adult language.
Donor Sales begin August 8, 2016
General Sales begin August 22, 2016
FORD FRIDAYS: October 28 & December 2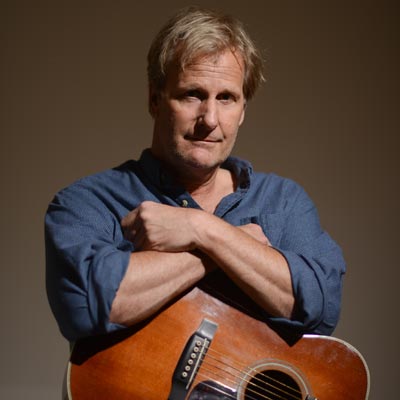 A prolific songwriter, Emmy-winning/Tony-nominated actor, as well as celebrated playwright, Daniels will perform an arsenal of songs that are alternately humorous and poignant. Daniels has toured nationally with his music, as well as with his son, Ben, and The Ben Daniels Band.
Donor Sales begin November 7 at 10:00 AM
General Sales begin November 14 at 10:00 AM
SMART LOVE
JANUARY 19, 2017 – MARCH 4, 2017
a World Premiere by Brian Letscher
Directed By Guy Sanville
Smart Love is the darkly comedic story of a brilliant young man struggling with his father's sudden death and the revelation that his parents' marriage wasn't everything he was led to believe. This world premiere play explores the implications and possible ramifications of artificial intelligence and science in general, with humor, heartache and potentially devastating consequences. It probes the age-old question: just because we can do a thing, should we?
*Contains adult language.
Donor Sales begin November 28, 2016
General Sales begin December 12, 2016
FORD FRIDAYS: February 3 & February 24
VINO VERITAS
MARCH 23, 2017 – MAY 27, 2017
by David MacGregor
Directed by Rhiannon Ragland
On Halloween night, two couples prepare to attend an annual costume party. Though the evening begins as usual, familiar traditions unravel when the foursome shares a bottle of South American ceremonial wine made from the skin of blue dart tree frogs. Under the influence of this tribal truth serum, what follows is an unpredictable night of unbridled honesty that stretches the bounds of their friendship forever. Join us for this revival of a loved Purple Rose favorite.
*Contains adult language.
Donor Sales begin January 30, 2017
General Sales begin February 13, 2017
FORD FRIDAYS: April 7 & May 5
HARVEY
JUNE 15 – AUGUST 26, 2017
a Pulitzer Prize-winning American Classic by Mary Chase
Directed by Guy Sanville
Elwood P. Dowd insists on including his friend Harvey in all of his sister Veta's social gatherings. Trouble is, Harvey is an imaginary six-and-a-half-foot-tall rabbit. To avoid future embarrassment for her family—and especially for her daughter, Myrtle Mae—Veta decides to have Elwood committed to a sanitarium. When they arrive at the sanitarium, a comedy of errors ensues.
Donor Sales begin April 24, 2017
General Sales begin May 8, 2017
FORD FRIDAYS: July 7 & August 11